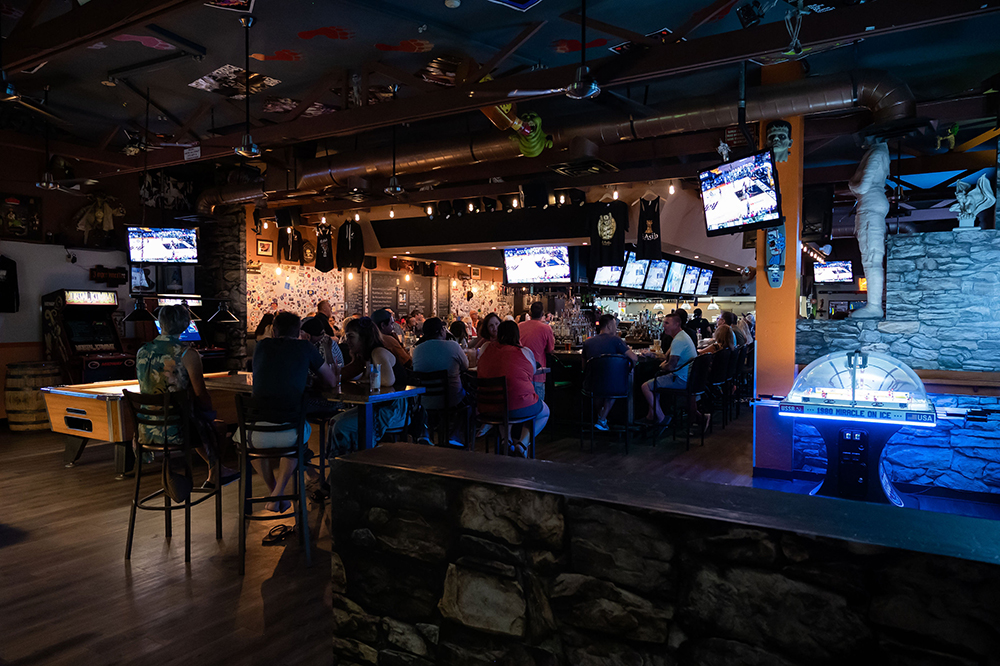 "il Asilo" means "the asylum" in Italian.
Why "il Asilo?"
We are all a little crazy. We should just admit it. Our lives can be hectic or even monotonous. There are times when the craziness of life needs to be offset or balanced out. In the early years people were often sent to an asylum to be cured.
How about a place that cures your craziness with friendly service, conversation, good food, and tasty beverages? That's our idea of an asylum.
What's the deal with the logo, a rook?
The rook is a castle chess piece.
Chess is a mental game.
The cracks in the rook of the logo represent the castle being broken.
A broken mental castle needs a place to be cured. An asylum.
We're all a little cracked. Let's raise one up and enjoy some time as "lunatics" or even "fanatics" while cheering on our favorite teams and breaking bread.
"cin cin!"
Kitchen open daily. Late night kitchen hours:
Monday, until 10pm
Tuesday, until 11pm
Wednesday, until 11pm
Thursday, until 11pm
Friday, until midnight
Saturday, until midnight
Sunday, until 10pm
NOTE: WE STOP TAKING FOOD ORDERS 15 MINUTES PRIOR TO KITCHEN CLOSING.